18 carat gold round trace chain
A gold or silver round trace chain is the classic design for wearing a medal and the most common type of jewellery chain. A trace chain is a simple, hardwearing and high quality product. It is formed of individual round links interlocked in a uniform pattern, with each link lying at ninety degrees to the next. Each section of chain is exactly the same shape and size throughout giving it a simple but classic look. This chain is also known as cable chain. Each link is rounded, meaning that the chain wears more evenly along the whole length.
Despite the price of 18 carat gold which still remains high, we offer some of the least expensive round trace chains on the market.
4 lengths are available:
40cm child size,
45cm average size to fit the hollow of the neck: our biggest seller,
50cm adult size,
55cm adult size.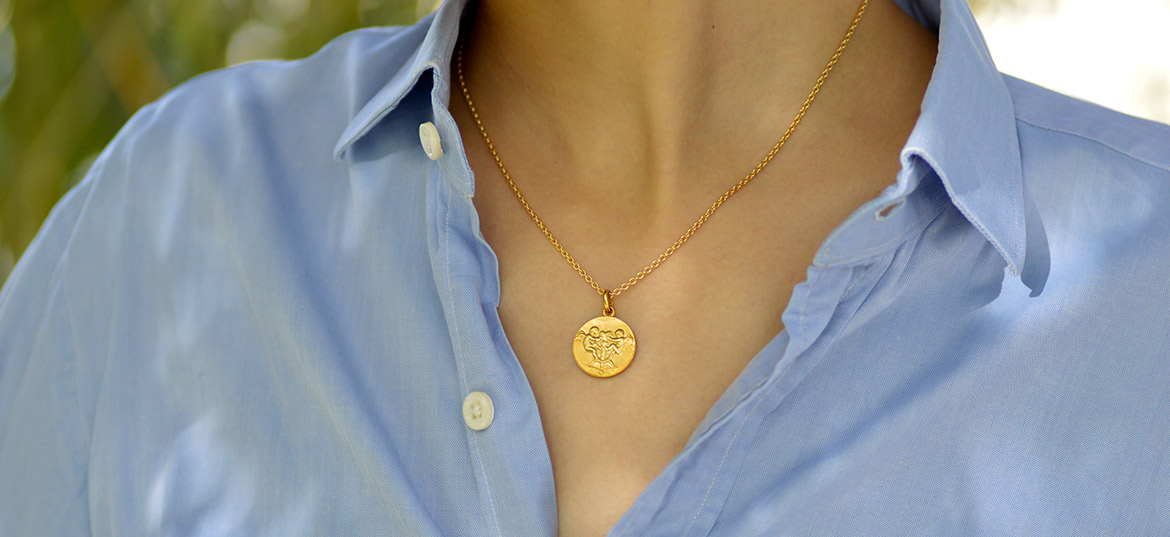 GOLD CLASP

ROUND TRACE CHAINS
Click on a chain number to see prices and lengths (40, 45, 50, 55 cm) before ordering.

Request a quote by email: medaillescanale@gmail.com