Ovide YENCESSE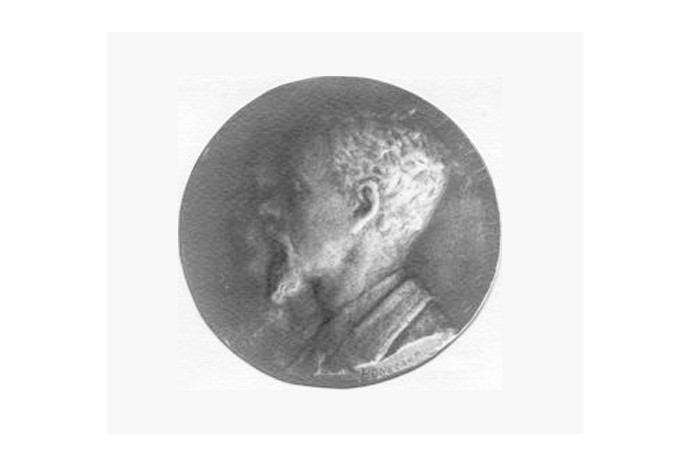 Ovide YENCESSE was born in 1869 in Dijon. After having worked as a goldsmith, he entered the "Ecole des Beaux Arts" as a pupil in his hometown; then, to complete his qualification, he came to Paris and was a pupil at the "Ecole de Beaux-Arts" under Thomas, Levillain and Ponscarme.
In 1893, he exhibited his works for the first time at the "Salon des Artistes Français". His portrait of Claude Vachet, dating from 1892, gives us an idea of Ovide Yencesse's ambitions at the time. The face and clothes are treated with an utmost concern for detail and the obvious desire to scrupulously reproduce the model.
At the 1896 "Salon", he got noticed thanks to his very singularly conceived works. This conception had hardly changed until the last few years, without having added anything to the glory of the artist, to his particularity.
Loaded with honours and awards, Yencesse went back to Dijon, and is now running the school in which his first dreams had sprung.
Aside from his portraits, some of his works glorify religious sentiment; in others he inserts ancient subjects on the surface (perhaps under the influence of Levillain)
Yencesse also enjoyed recording various moments of humble life, and celebrating the joys of motherhood.
He took inspiration from those good old peasant women; either carrying a bundle of wood under their arm, or plodding along on their way to church; either churning the butter, or knitting at the fireplace. Representing them in their simplicity, kindness, roughness, he proved himself to be an exceptional observer.
Very often he outlines a suitable setting in the background, which gives these medals the appearance of little paintings, of which the meaning can easily be understood by all.
When drawing inspiration from mothers and children, Ovide Yencesse made us realise the whole scope of his sensitivity. His close relatives were his models, and can easily be recognised, but he was less interested in making portraits than in composing small scenes of amazing sweetness.
Yencesse originality doesn't lie as much in his chosen subjects, as in the means with which he treats them. In his style, relief is very shallow, the different levels gently blend into each other, and with as little relief as possible, he tries to obtain as many coloured hues as possible. In his most typical works, the lines indicating the contours of figures and objects disappear. The masses merge, blend into the actual surface of the medal or tablet, as if emerging from a misty fog.
These technical processes, dangerous if used by inexperienced hands, with Yencesse become new means of expression. Would it have been possible in any other way to express as perfectly as he did the deep and soft tenderness of mother and child, or the spirituality of crucifixion? The parallel made between Yencesse and Carrière is quite obvious; it isn't without reason that he has been called "the Carrière of Medals". Actually, some of his works are reproductions of the painter's works. But if Yencesse has managed to understand and translate Carrière, it is thanks to Ponscarme's teaching; Ponscarme who was the first of our time (he died in 1903) to know how to blend the background with the pattern, lessen the relief, conceive masses devoid of meticulous detail.
Without shunning the artists who influenced him, Ovide Yencesse managed to create captivating works. Of all the medals makers who addressed their art in a more pictorial than sculptural spirit, nobody has done better than him, has ever given to flat relief such moving and subtle value.
commentaires
Laissez votre commentaire