Alexandre CHARPENTIER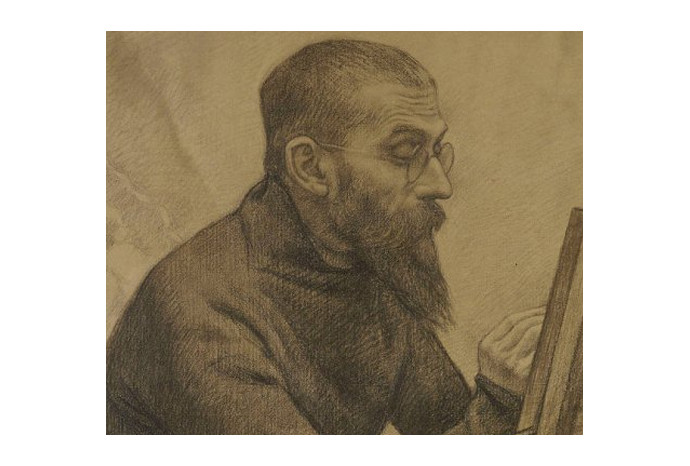 Born in Paris in 1856, died in Neuilly in 1909. He became a pupil of the medal engraver Ponscarme at the "Ecole de Beaux Arts", after having completed his apprenticeship in jewellery engraving.
Author of many quality portraits of artists, politicians, scientists and writers of his time, who make up the iconography of the end of the 19th century, he brilliantly renders all their little ways and particularities. Aside from medals and tablets, he executed many large scale low relief pieces, free standing group sculptures, busts, ornaments, furniture, potteries, pewter works, decorative objects, locks, etc.
His first low-relief exhibited at the "Salon" of 1870: "Archer", was bought by Alexandre Dumas. In 1889, his monumental low-relief: "The Bakers" was highly praised by Rodin. Turning towards decoration, he executed, among other things, a baby linen closet cupboard set with a tin fountain sink.
He also created, inspired by musical subjects, a series of prints half drawn, half embossed. His first medal was made on the subject of the Eiffel Tower, shortly followed by an "attendance allowance coin" for the "Société Nationale des Beaux Arts". He worked with Jules Cheret on furniture design and executed both the sculptural decoration of the famous café "Le Chat Noir", and the murals of the Marguerie restaurant largest dining room.
His relief profiles have the unfinished and imprecise feel of quick observation. He has a marvellous talent for visual power. But truth is always more important to him than sheer beauty. He disdains any kind of tradition and has never imagined an allegory; He depicts reality with unique talent and humility.
commentaires
Laissez votre commentaire