Louis-Oscar ROTY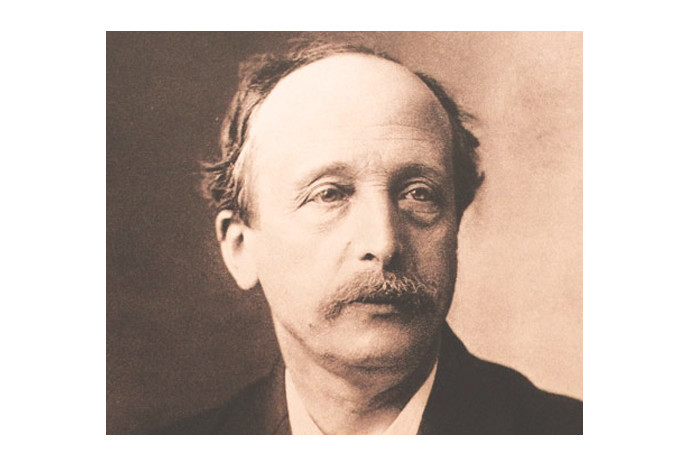 Born in 1846, died in 1911 inParis. He first attended drawing lessons with Lecoq de Boisbaudran at the "Arts Décoratifs", the entered the "Ecole des Beaux Arts" in 1864, where he became Ponscarme's pupil.
He got first prize in Rome for medal engraving in 1875 for a wax model representing "A shepherd trying to read the inscription carved on a rock of the Thermopyles passage", which was then carved in hollow on steel. Roty spent three years in Rome, from where he sent, among other works, his "Arts applied to Industry".
He was exhibited in several "Salons" and won the grand prize at the 1889 Universal Exhibition. On the 30th of June 1888 he entered the "Beaux-Arts" Academy. Since the beginning of the century, medal engraving had only been represented at the Insitute by one single artist. It was at Chaplain's request that the position, formerly suppressed, was reinstituted in Roty's favour. Apart from medals, Roty has only executed two low-relief pieces: "Painting"" and "Music", for the window tympanums of the Paris City Hall.
He executed a memorial tablet for the visit of the Russian royal family at Versailles in 1896. His medals commemorating family events became extraordinarily fashionable. It was he who executed the models of silver coins at the effigy of The Sower (1897). Finally, he received the utmost of honours at the 1905 Salon, the medal for sculpting; which was also given for the first time to a medal engraver. It was he who brought back the tablet and introduced landscaping in medals. He gives great importance to his medals' captions, despite never having learned Latin, he knows how to choose the most suitable words, and has them translated by his scholarly friends.
Roty also expressed his views on the work of the medal maker: "Our mission in art is an admirable one. We notice the well and badly made, and today we widen our field, and enjoy drawing our inspiration from the sufferings, joys, hopes of our fellow men".
commentaires
Laissez votre commentaire