Victor PETER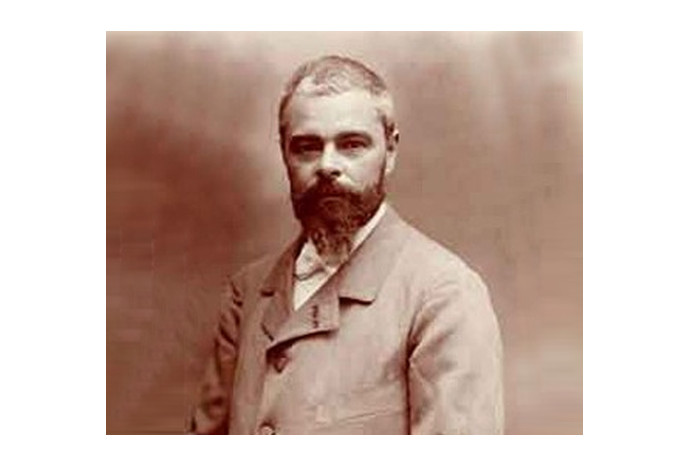 Victor PETER's career was less one of a medal maker, than one of a sculptor. As a matter of fact, he started out in the workshop of the sculptor Theodore Devaulx, before becoming the pupil, then the friend and associate of Alexandre Falguière.
He moved on to collaborate with Antonin Mercié, and Auguste Rodin. The commissions he received came mostly from sculptors, and when in 1901 he became professor at the "École des Beaux-Arts de Paris", it was as a sculptor.
Yet the name of Victor Peter will be remembered mostly for being one of the artists who best honoured the art of the medal, where he had managed to acquire a singular position, although indisputably a prominent one.
Apart from a few works like The Poet, Diana, and a few others, Peter's medals can be divided roughly in two categories, the first including his portraits, the other relating to animals.
The portraits were made by different means, and also bear very various qualities.
His first works are a bit rigid, a bit austere, and may be related to the work of Chaplain; the last ones look woollier and more blended, as the portraits of Léon Lhermitte and Edouard Frémy, and remind one of Ponscarme. Actually, Ponscarme only influenced Peter once he was well in his fifties. Despite their undisputable qualities, his portraits cannot be considered as interesting as his medals of animal figures. Here, the artist's originality could be fully expressed. Peter, sometimes uncomfortable when in company of humans, felt perfectly confident and independent with animals.
Amongst medal makers, Peter remains the absolute master of animal sculpting.
He depicted several dogs, horses, bulls, with meticulous precision. Nothing was left out, tufts of hair, lengths of limbs; all was taken from a specific model. Therefore, he was truly an animal portraitist; one can easily observe in his works his extreme adroitness, almost virtuosity. Each and every one of his animal portrait is master piece, if one uses the term in its old meaning: "of faultless execution".
Victor Peter had a particular affection for animals, even going as far as keeping a bear and a young lion in his ownership.
In La Fontaine's writings, he found a wealth of subjects and elements which allowed him to make wide use of his witty and cheerful mind. Such a great number of the poet's tales has he translated into medals or tablets, and with such a deep understanding, that when gazing over these small, low-relief pieces (always bearing a certain sculptural quality) we feel as if we were reading the tale itself.
The best way of illustrating the tales of La Fontaine, would be to reproduce Peter's works.
Before adapting a tale to a medal or tablet, he would first study the animals individually and on the spot. These studies, less polished than the completed works, could perhaps be considered as more pleasurable to the eye. The postures, familiar attitudes of each species are here recorded with amazing accuracy. The movements are caught in all their spontaneity, yet retain all their vigour in the completed or half-completed versions.
Medal lovers, who aren't necessarily looking for painting-like works which could be used for literary interpreting, will certainly appreciate above all these studies which remain particularly typical and lively, within the art of low-relief.
commentaires
Laissez votre commentaire