18k Gold St Joan of Arc Medal Pendant ★Made in France ★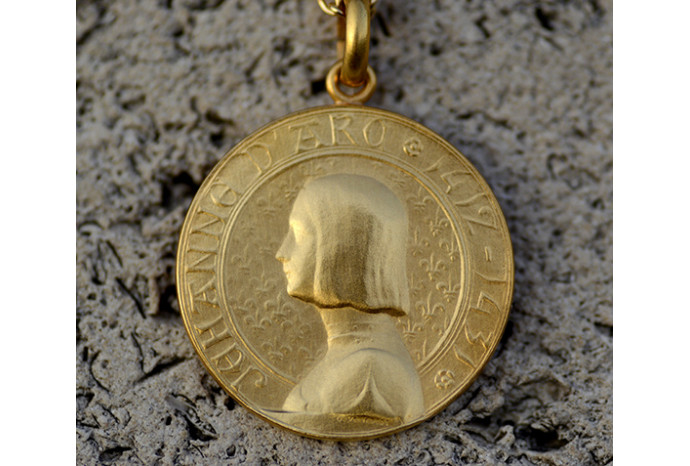 18k solid yellow gold pendant, portrait of Saint Joan of Arc 1

Size: 18, 22, 27 mm.
Natural satin finish.
Comes with a white case & free gift box.
Handemade in Paris, France since 1827.

Fedex delivery.
Joan of Arc 1412-1431, "the Maid of Orleans" is a heroine of France during the hundred years' war.
She is considered as a catholic saint.
Joan of Arc is a popular figure in literature, painting and sculpture.
Very fine portrait of St Joan of Arc Medallion, Medal pendant.
Quality craftwork from generation to generation.
Passed on from father to son.
Produced exclusively by "Medailles Canale"
commentaires
Laissez votre commentaire