"Double ear of wheat" Medals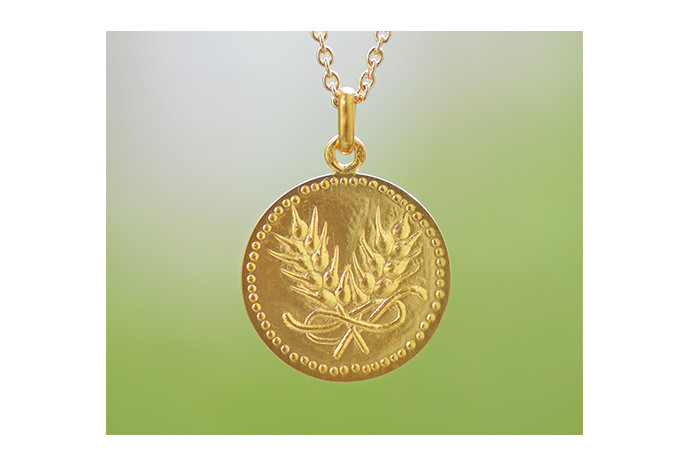 Handmade 18 Carat Gold Medal. Also available in silver.
This medal makes an ideal gift at baptisms and communions, but is also perfect for birthdays or weddings.
Wheat is a symbol of abundance, life and prosperity and is considered as a lucky charm.
Our medals are handmade in our Paris workshop on the Ile de la Cité. You can have your medal engraved with a name, date, or word of your choice.
If you want to discover our shop, please watch this video.
commentaires
Laissez votre commentaire