"Renaissance Cross" Baptism Medal in 18 Carat Gold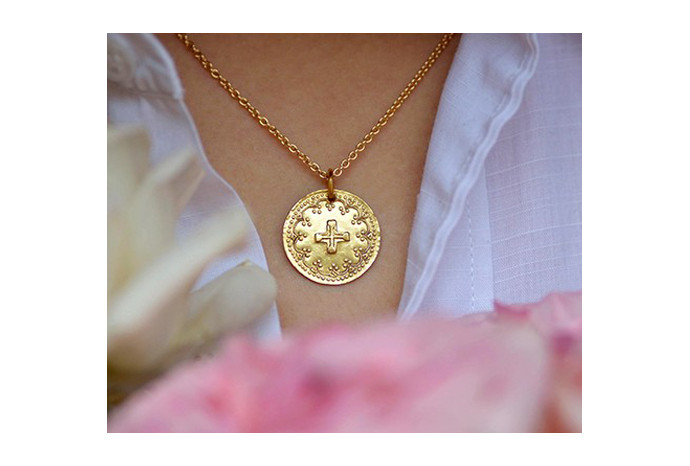 Exclusively manufactured by Médailles Canale, this 18 carat gold medal is available in two diameters: 20mm and 22mm (respective weights 4.5g and 5.5g)...
Renaissance cross 18 carat gold medal
The back is smooth and can be hand-engraved with a name, date, or personal message of your choice.
If you are interested in finding out more about the high quality engravings which give our house its reputation, please visit our site at: handmade engravings.
The "Renaissance Cross" Medal was designed and manufactured by Philippe Canale in our workshop at Quai de l'Horloge. You can discover more about our craft and history on our YouTube channel.
We are proud to manufacture medals for life in 18 carat gold, and silver. This original baptism medal is suitable for both girls and boys, making an ideal gift for Christmas, communions, and birthdays. It is an enchanting piece for all occasions, and an original gift to bestow upon the person you cherish.
commentaires
Laissez votre commentaire