Young Praying Virgin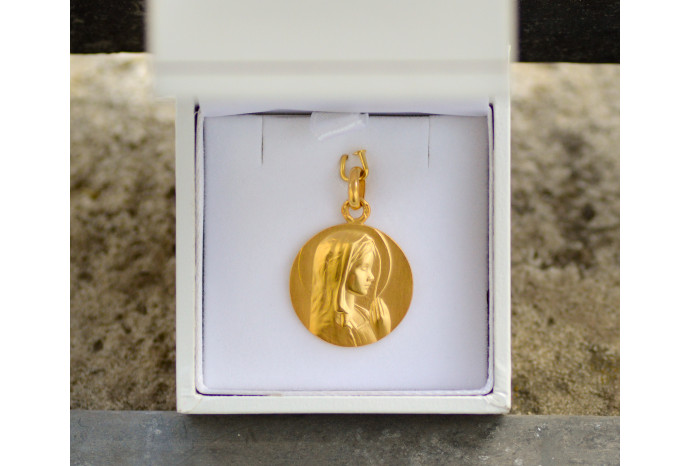 Young Praying Virgin.
This delicate and timeless design represent the young Virgin Mary in prayer.
18k gold pendant, in 16, 18 or 20mm. Also available in sterling silver.
A perfect gift for a baptism, christening or an Holy Communion.
Personnalize your pendant with an handmade engraving. All of our engravings are handmade in our shop in Paris, France.
Allt the engravings we offer here. For any special request, please contact us at medaillescanale@gmail.com
Follow us on: Facebook - Instagram - Youtube
commentaires
Laissez votre commentaire