A Canale Baptism Medal for Life "Primitive Cross"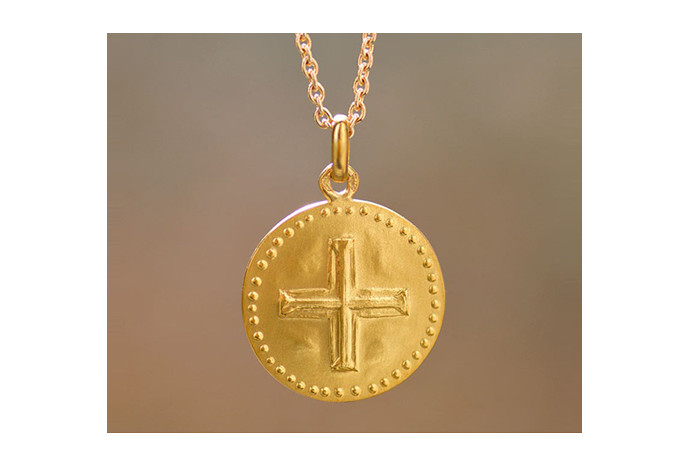 18 Carat Gold Baptism Medal, 20mm (average weight 4.2g). You can find other representations of the Primitive Cross on our website here: Primitive Cross
Primitive Cross
Since 1827 we have been designing and manufacturing medals of high quality. Our manufacturing process is traditional. Each medal is handmade, including engraving, ensuring scrupulous attention to detail. Many of our customers have been buying from us for generations, and we are delighted to be a part of family traditions.
We believe that behind our medals are stories yet to be written, since they are designed to accompany the wearer throughout their life.
This religious medal makes an ideal gift at baptisms and communions, but is also perfect for birthdays and as an original Christmas present.
Made in Paris in our workshop at Quai de l'Horloge, this cross with simple lines and traditional appearance was created by my father Philippe Canale.
Please watch the video to view our shop, as well as discover more information about the history and technique behind our medals.
commentaires
Laissez votre commentaire