"Tree of Life" Artisan Medals, Created by Médailles Canale, Paris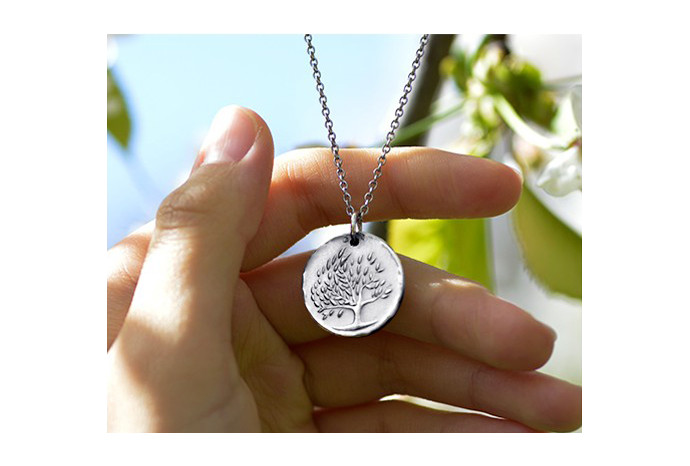 The tree of life is a symbol which has existed since the beginning of human history. The development of life is represented by roots, and the strength of life by the tree itself.
"Tree of Life" symbol
This medal is available in three diameters: 18, 20, or 22mm, and in a choice of gold or silver. Both options can be viewed on our site. The reverse side is smooth, offering the option of engraving a first name and/or date. We explain here the steps of the high quality hand engraving process used to adorn all our medals. It is this which gives our house its prestigious reputation.
You can also find out more about the story of House Canale by watching the videos on our YouTube channel.
There is more information about the symbolism behind the tree of life here.
All our medals are made personally for you as medals for life in 18 karat gold and sterling silver. We offer a wide selection of religious pendants, birth medals, jewelry medals, bespoke medals, artisan creations, custom hand-engraving. This particular piece makes a delightful Christmas offering, and is a perfect original gift for the one you cherish.
commentaires
Laissez votre commentaire